Jonathan & Heidi Bamford, New Tribes Mission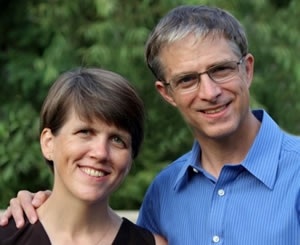 Email: jonathan-heidi_bamford@ntm.org
Ministry: Church Planting and Bible Translation
Sending Church: Westwood Baptist Church
Serving In: The Philippines
Ethnos360 Blog: https://ethnos360.org/jonathan-heidi-bamford
Jonathan and Heidi serve with Ethnos360 and are working in the Philippines on the island of Luzon with the Dagara Isnag people (sometimes referred to as Southern Isnag), in the province of Apayao.
We have been serving among the Isnag people since 1999 and are working with our co-workers, Vicky Martin and David and Vanessa Maynard.
Jonathan's main focus in the village is Bible translation. He is also a member of the leadership team for our mission in the Philippines.
Heidi's ministry entails helping with the translations, discipleship of women, and helping with the day to day operations of the small clinic.
6/1/2021