Cross Trainers (Children's Ministry)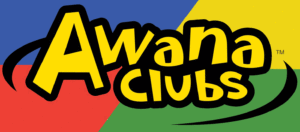 Awana 6:15 – 8:00pm Wednesday
September 2023 – April 2024
Awana

strives to make certain that all children and youth throughout the world will come to know, lov
e, and serve the Lord Jesus Christ. This is done through fellowship, shepherding, games, crafts, Bible stories, and memoriz

ation. AWANA meets at 6:15pm on Wednesdays from September
– April.
AWANA is for children 3 years (potty trained) through 5th grade.
*AWANA and the AWANA log
o are Registered Trademarks of AWANA Clubs International. Used by permission.
Sunday School –
New Time beginning November 5 – 9:15am
We have a terrific team of

Sunday School

teachers at NMBC! All are dedicated to serving the Lord by helping parents "train up a child in the way he should go." (Proverbs 22:6a) Our goal is to aid parents in preparing their children for a lifetime of devotion to Christ and to encourage the children as followers of Jesus in a fun, safe, and
nurturing environment.
PARENTS – WE HAVE CLASSES FOR YOU AS WELL! 9:15 am.

J.A.M. Children's Church
New Time beginning November 5 – 10:30am
"J.A.M." is the name chosen by our children for our Children's Church time. J.A.M. stands for
Jesus And Me
. J.A.M is a worship time
with lessons more appropriate for the younger members of the congregation. Children 3 years (and potty trained) through 6 years old are led in singing and then enjoy a message aimed at their level of understanding. They enjoy everything from videos to puppets, drama to singing to crafts, all emphasizing the heart of the gospel message in a fun and exciting way.

Nursery –
New Time beginning November 5 – 9:15am
NMBC's
Nur
sery
is a safe, friendly environment for parents to feel at
ease with leaving their children
while they enjoy a time of growth and refreshment during the Sunday School and Worship hours. For ba
bies, newborn thr
ough three years of age.
Vacation Bible School
is a summertime program with great outreach to the community, and a chance for your children to learn more Bible truths.