Women's Ministry
The Women's Ministry of North Mason Bible Church desires to meet the spiritual and fellowship needs of the women of our church.
Events

Women's Ministry Bible Study
9:30am – 11:00am 2nd Saturday each month.
Current study ends June 11, 2022
New Study begins September 10, 2022
Ladies Retreat
Theme:
Dancing in the Rain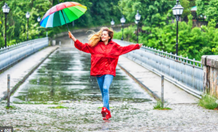 All ladies 9th grade through "whenever"
May 20-22, 2022
The Refuge
Brinnon, WA
In addition to these seasonal events, the Women's Ministry serves by coordinating baby showers, bridal showers, ladies teas, retreats and other events to help engage in and build relationships between the women of the church.